Karamea and Kahurangi National Park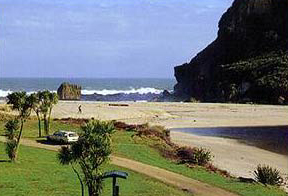 On a river plain between the mountains and the sea, Karamea is just 100km north of Westport. Enjoy a scenic drive through lush bush, colourful native orchids and in summer the vibrant display of the flowering rata. The first township you will encounter is Little Wanganui, once a busy port settlement with flax mills and now gateway to the Wangapeka and Lesley/Karamea Tracks.
Travel 20km further north past Otumahana Estuary, Maori Point and over the Karamea River into the township of Karamea. The Kahurangi National Park not only hosts the famous Heaphy Track but also encourages the discerning traveller to venture into the spectacular Oparara Basin with its magical arches, caves, tarn and beautiful sub-tropical rain forest.
Tour Westport

Karamea and Kahurangi National Park

Tour Westport Area
Karamea Village Hotel
- Hotel.
Karamea Village Hotel offers accommodation in Karamea. Among the various facilities are a garden and a bar. Both free...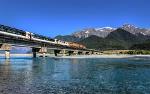 TranzAlpine Train Pass from Christchurch to Greymouth
- Rail Service - Christchurch.
Starting from $55.00 per person
.
Experience the South Island's striking natural landscape by taking a train one way between Christchurch and Greymouth....