Northern West Coast History
Early settlers to the West Coast were a special breed, able to withstand the rigours of the early Northern West Coast and its remoteness, building a lifestyle around a strong community spirit. The major influx of settlers arrived between 1864 and 1867, boosting the Coast population - from 250 to 26000 in the three years of gold booms.
The discovery of coal bearing deposits during the same decade was to eventually lead to the establishment of a more stable and ongoing industry in coal mining. From 1867 the coal mining industry began in earnest, and by 1895 Denniston in the north had become the largest coal producer in this country. Substantial coal operations continue today and contribute to the Northern West Coast economy.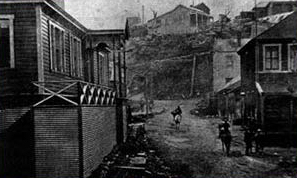 Reefton, originally Quartzopolis, and then Reeftown, was the first location in the Southern Hemisphere to have a public electricity supply system. It became operational in 1888, and the generation system finally gave way to better systems in 1948. Other small towns in the Northern West Coast have come and gone over the years of high gold and coal productivity, but photographs, memories and relics of the era are still there, and are all part of the strong foundation on which the Northern West Coast is based.
Tour Westport

Northern West Coast History

Tour Westport Area
Omau Retreat
- Lodge.
Set in Westport in the West Coast region, Omau Retreat has a patio and garden views. Situated 1.8 km from Carters...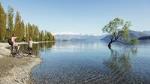 Flexible Fully Guided South Island Bus Pass- Christchurch to Christchurch return
- Maori - Christchurch.
Starting from $699.00 per person
.
Allowing you to see the South Island of New Zealand in a cost friendly and flexible way. This Hop-On Hop-Off flexible...